I'm sorry for making this public, if you mind my love to you being read out by everyone.
But i really cannot help it!
Because im so happy i feel i can cry (and you know i dont cry often haha!)

Finally, CONGRATS for finding a really great awesome guy.
This time i'm really happy for you, because it seems like you've never been happier while being attached to other guys.
Remember there was a time when we depended on each other for love haha!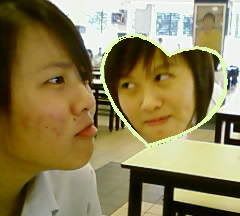 (Chicken, this picture is really ugly HAHA!)
Ok la, actually there was no such time, you were always attached. It was only me, always single. I always depended on you when im feeling down, emo level 3000. You tried your best to pull me out of that single status too, by offering to play volleyball with me every friday so i can attract someone's attention. You've been through everything with me, even including my 2.4km, where you literally push me to run.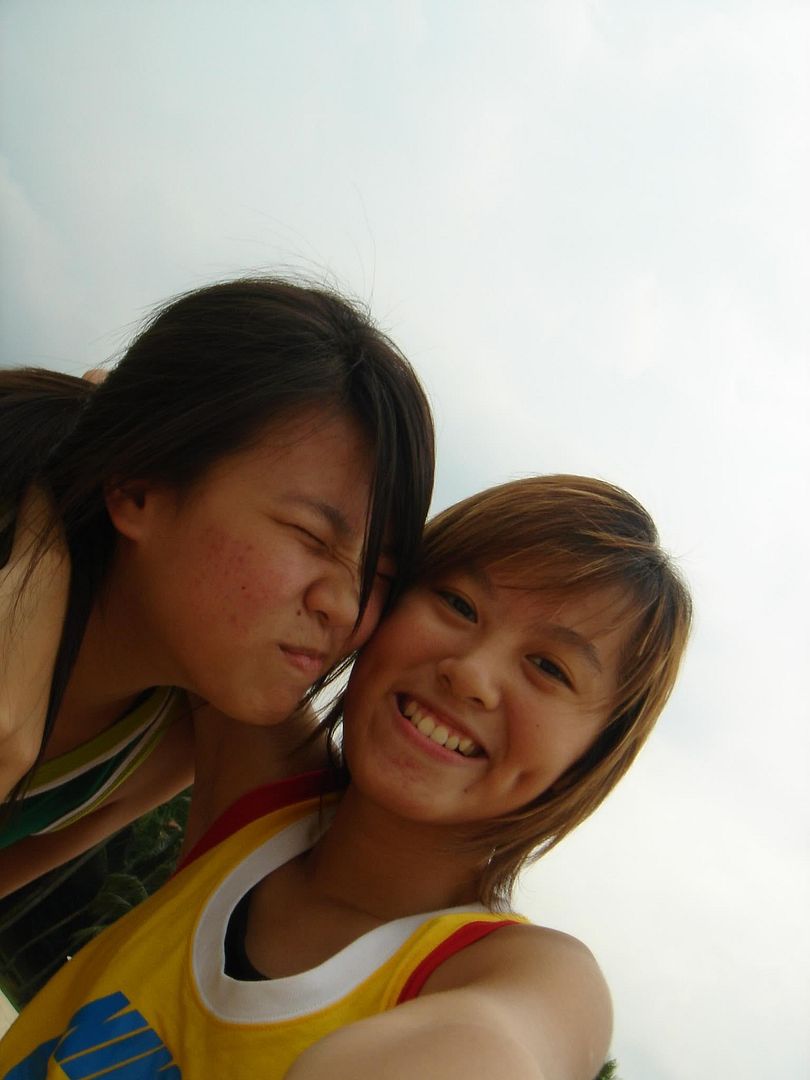 Now i promise you i will keep myself forever young and pretty so i can be your number.1 bridesmaid.
and maybe i will learn how to create videos, plan weddings, change diapers, communicate with kids so i can be with you on your every journey. Then qing ge will hate me cause im always the lightbulb hahaha! but then, i will try to make him happy by buying tiger prawns so we can compete in eating again.

The song, "lucky" by jason mraz and colbie calliet is truly dedicated to you two. Friends since primary school, lovers during secondary school, reunited again now, finally, i hope forever.
see now, you wasted 30 minutes of my precious studying time. haha just kidding sister, for you, i will do anything, except kissing you and all those physical stuffs. HAHA :P
p.s. mayo dont be jealous. i will do the same post when you get attached to the starhub guy/mr november/mr tang or any random guy on the street.